If film has taught us anything, it's that different people perceive things differently. That's how we get conflict. And we wouldn't have conflict if we all experienced and interpreted events in exactly the same way.
Whereas history presents itself as being an objective treatment of the human story, story in the narrative sense relies more on the subjective experiences of our narrators, protagonists, and characters. The way they view motivations and events isn't necessarily the way other characters in those same stories would view them.
The storytelling term that addresses this subjectivity is called an 'unreliable narrator.' How an unreliable narrator frames story events for the audience isn't necessarily the way they actually happened.
On that note, we're going to explore eight movies that show how perspective and point of view shape our interpretation of story.
(WARNING! These films aren't for everyone. But if you're in the mood to flex those hungry cinephile muscles, then you should absolutely watch every movie on this list. Hint: The best ones are at the end.)
1. Dale and Tucker vs Evil
IMDB | 2010 | R | 1h 29min | Action, Comedy, Horror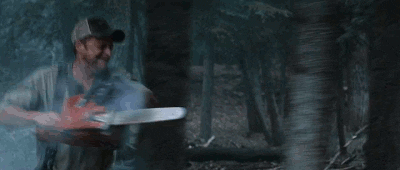 Let's start simple and easy. Dale and Tucker vs Evil is a fun, light-hearted romp that takes a concept like The Texas Chainsaw Massacre and turns it on its head to show things from the perspective of the "bad guys." What we learn, however, is that these chainsaw-wielding hillbillies are anything but "bad." It's merely the viewpoint of the victims that frame Dale and Tucker as psychotic murderers. Worth noting is how the movie goes the extra mile to make use love and sympathize with the unlucky protagonists, played by the talented Alan Tudyk and Tyler Labine.
Continue reading 8 Movies That Prove Perspective is Everything →